Women Annual Convention London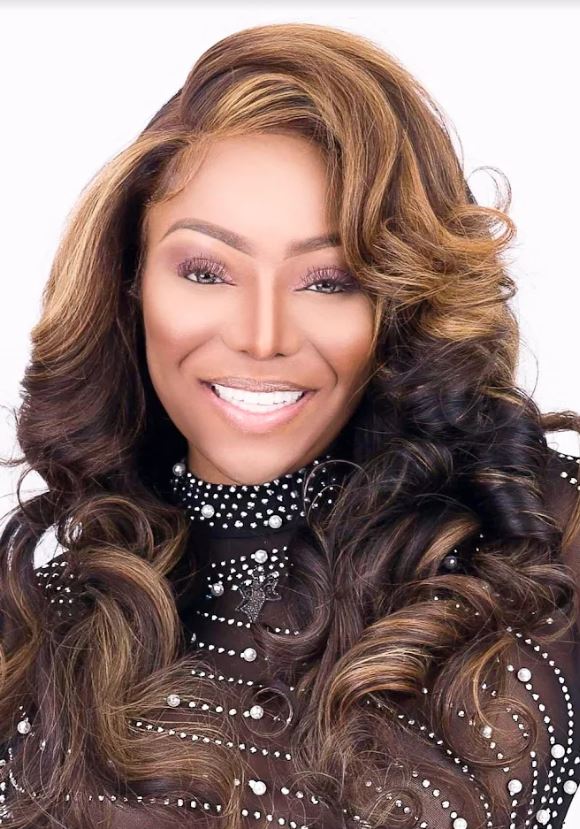 McDonald's Multiple Restaurant Owner, Realestate Developer,
"Keys to WINNING in Business"
How to WIN in Business – No Matter What!!

She is the first female African American Next Generation McDonald's operator to own nine McDonald's Restaurants in Central Indiana. Before beginning her illustrious career with McDonald's, Dr. Edmonds became a Certified Public Accountant at Deloitte and Touche, Program Director at KCOH Radio Station, and the youngest National Sales Director with American Plan USA. Smith Edmonds is the recipient of numerous distinguished awards and honors which includes: The President's Lifetime Achievement Award from President Joseph R. Biden Jr., featured on a billboard in New York City in the heart of Time Square, and recognized by Global Trade Chamber as one of the 100 Most Successful Women Around the World in Business. In addition, Mya has graced the front cover and been featured in numerous magazines, newspapers, and publications, namely: Core Magazine APEX, Purpose Magazine, D-MARS Business Journal, Sheen Magazine, Style Magazine, Metro Magazine, and a myriad of others. With her enamored success, Mya never forgets to give back. She and her father, Harry Smith, co-founded The Smith Foundation, a 501(c) non-profit organization that has given over $250,000 in scholarships in the last three years to help send students to college, provide food for those who are in need, and has graciously provided Christmas toys and school supplies for underprivileged and underserved students in the community. Mya graduated Magna Cum Laude from University of Houston in Accounting with a minor in African American Studies. Moreover, she has earned several Honorary Doctorate Degrees in Humanitarianism and Business from accredited universities.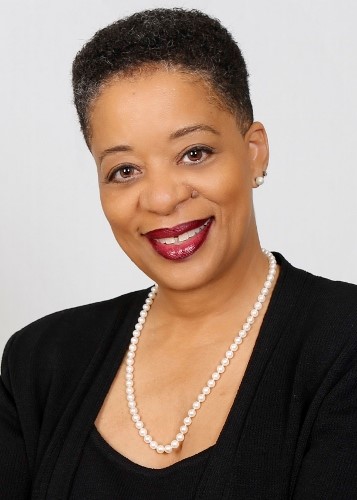 President/CEO and Chief Innovation Officer
You Can Really Have it All
Being a Successful Businesswoman doesn't mean that you have to give up those things in life that you love and desire. This "kitchen chat" shares three steps to making sure that we can HAVE AND KEEP the characteristics of Being Successful WITHOUT Sacrificing much along the way.
Gail Birks, EMBA, LMBB, IATA is the founder and principal consultant of CMA Enterprise Incorporated. Ms. Birks is a subject matter expert in lean process and performance improvement as well as cultural and organization transformation. Her approach to successful process and performance initiatives is understanding the value proposition as it relates to desired behaviors and efficiency and effectiveness impact for an organization and its stakeholders.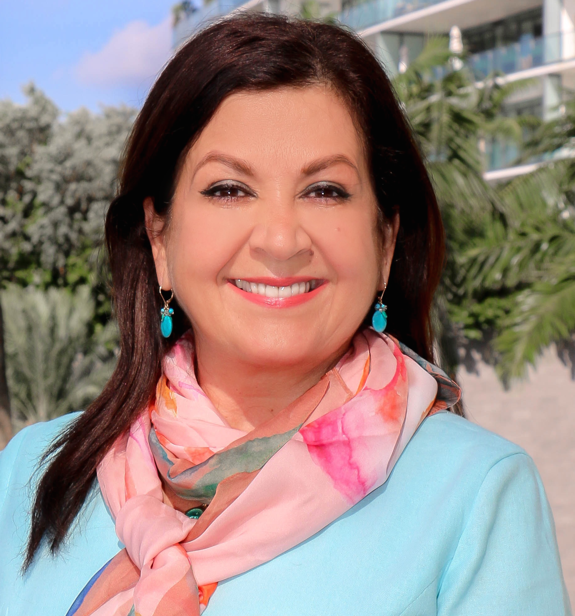 CEO & Founder Phoenix Human capital Solutions
Leading Teams Post Pandemic - The New Normal
Walk participants through all the different changes in the process of leading hybrid/remote teams, the challenges, the benefits and sharing some tenets to help leaders to cope with the "new era".

Eva Dias is a Senior Business Executive, whom has developed her career in Human Resources within 4 of the biggest Corporations in the world, all leaders in their industry – Philip Morris, L'Oréal, Novartis and IFF – International Flavours & Fragrances. She has worked in different industries and countries around the globe, such as Brazil, Portugal, Switzerland, and since 2003 in US.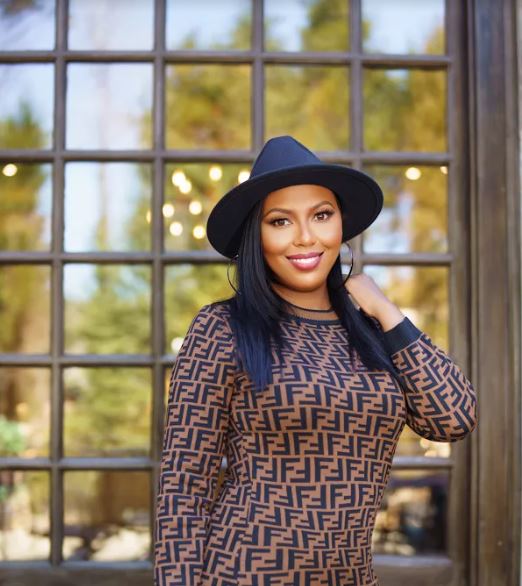 CEO/ Broker- Owner Multhai International Realty
Investing in Real Estate in the US
We will discuss the opportunities of investing in Real Estate in the US as well as the outlook of the Real Estate market in the US. So be sure to bring all your questions!


As founder and CEO of Multhai International Realty, Patricia Tanner has a passion for anything real estate. Her tenacious drive and desire to serve and educate her community about the power of real estate have merited her millionaire status. With education being at the foundation and core of Tanner, she has received her BS in Business Administration from UCF, Masters in Public Administration from Troy University, and a Master of Art in Human Resources Management from Webster University.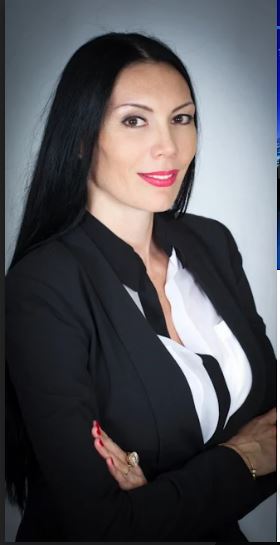 My vision of the business after pandemic. New way to work with the buyers and the sellers.
Milenia Nazaret – Florida Real Estate Broker at Nazaret Realty Global. MJ Globus LLC, Managing Partner ( Oil and Gas Projects, Gold Mines Projects, Big Fractions of Bitcoins For Sale). Blockchain Entrepreneur, CEO at Nazaret Realty Global. Commercial Real Estate Broker Cryptocurrency Broker Serving local and international investors🏘 Member of Global Business Alliance 2022 Member of Woman's Counsel of Realtors Global Business Committee 2022 NAR Certified International Property Specialist (CIPS) Global Real Estate Practitioner (GREP) At Home with Diversity Certification (AHWD) AREAA Global New Construction Specialist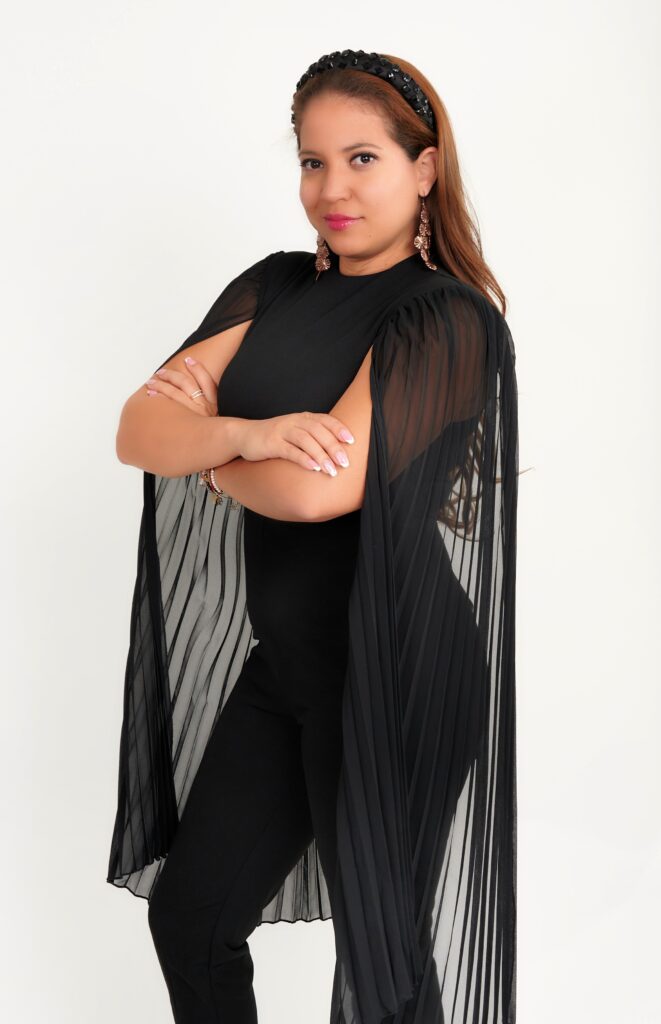 Build a high-impact personal brand
Create a memorable personal brand! Learn the techniques to connect and create a social revolution through your personal brand on all social networks. Let your legacy inspire. This talk focuses on the image, communication and mentality of a high-impact leader.
Yaima Osorio is a Marketing Coach specialized in personal branding training entrepreneurs by teaching them to create attractive content for their social media networks using a memorable brand that generates reach and potential customers.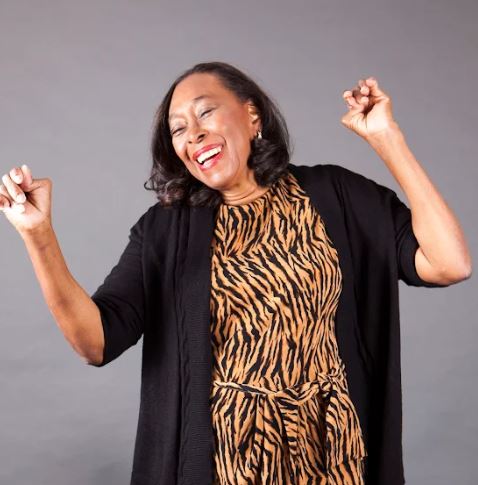 Ceo Baroness Productions Inc.
Finding Your Resilience in the Midst of Our New Normal
This is a hands-on experiential and fun workshop where we will look at what it takes to bounce back and create a brand-new paradigm shift in any area of your life. Participants will emerge from this workshop with a pep in their step, a clear direction, and a fool-proof plan for their life. If this sounds like what you need, then I can't wait to see you Cheers!
Dr. Vaughan brings a unique and diverse set of educational, practical, and professional experiences to the issues that often negatively impact people at some point in their lives and careers. She is a former professor, and a certified life and transitional coach, specializing in cognitive assessment and emotional intelligence retraining. As an occupational therapist and educator, she has developed innovative programs, online seminars, and literature for adults and children.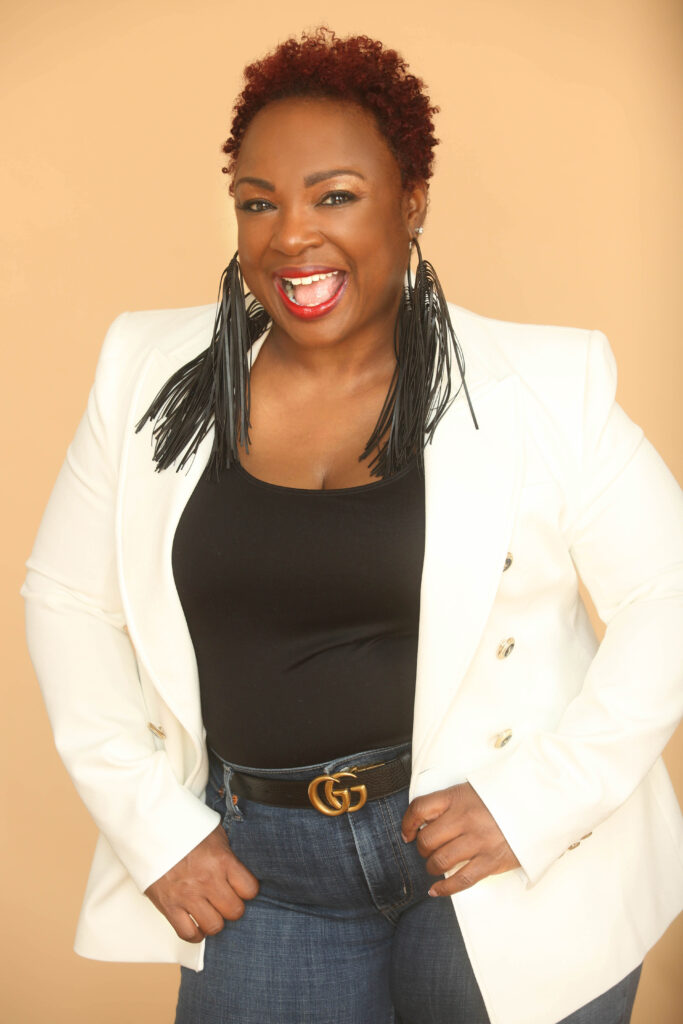 Girl, Get Your Business Straight (tm)
In this results-oriented talk, women entrepreneurs will learn how to create radical breakthroughs in their businesses to create an unimagined impact in the world. Featuring innovative techniques for business growth, you will understand how to supercharge your revenue growth, build an unforgettable brand, and develop the strategic mindset to become a BOLD businesswoman.


Vaneese Johnson, The Boldness Coach™, is a certified Executive Coach, Brand Strategist, Author, International Speaker, and a Small Business Consultant with 25+ years of experience. A powerhouse possibility creator and transformation instigator, Vaneese is an expert at helping women business owners and professional leaders claim their boldness to create unimagined success. Combining her extensive coaching, professional development, and entrepreneurial experience with her proprietary success fundamentals of Becoming Out Loud Daily (BOLD), Building in your Genius (BIG), and being Blessed and Deserving (BAD) to help her audience discover their courage to dream bigger, set, and pursue larger goals for their careers, businesses, and personal lives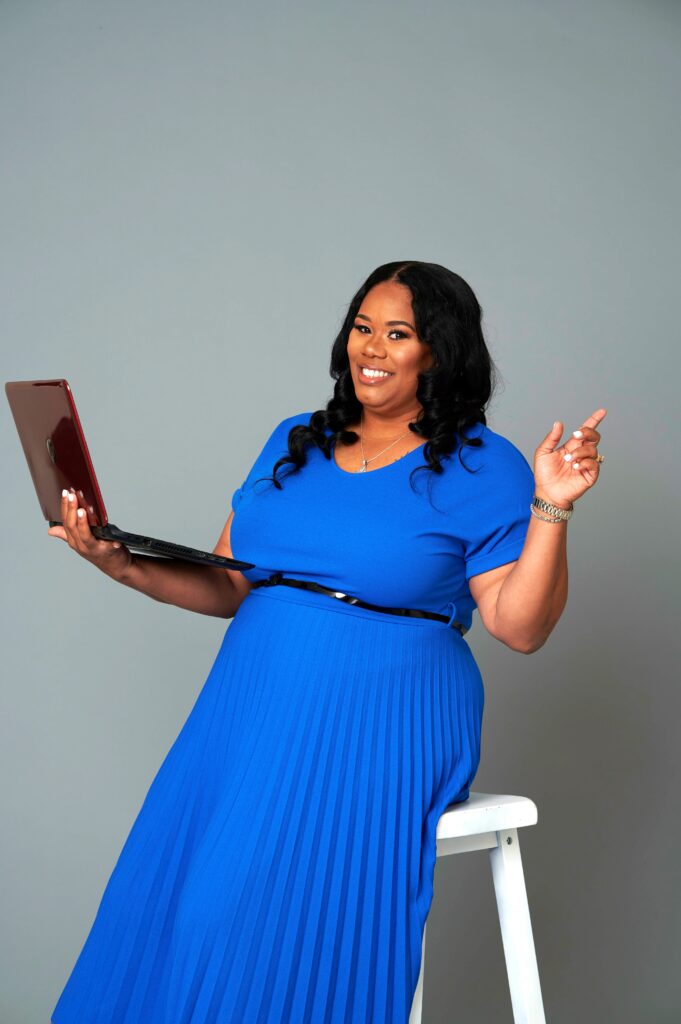 Tatem's Tax & Financial Services
The Power to Manage you Business and Personal Finances!
In this presentation I will share my journey from working in a tax office to taking a leap of faith to owning my own successful tax and financial service business. I will share valuable insight and key points on the power to change your mindset and strive towards your dreams. in this presentation you will learn: 1. How to venture off the ground to become an entrepreneur. 2. How to decide the nest business structure. 3. How to create an efficient business plan. 4. How to understand and simplify the bookkeeping process. 5. What you will need to prepare a basic Tax Return, and so much more.
CEO of Tatems Tax and Financial Services. Where she is also a Senior Tax Advisor/Preparer. Tia has serviced and helped countless numbers of clients through her passion to educate individuals and business owners to understand and manage their finances. She is also a philanthropist, The Treasurer of the Leaf of Love Non-profit organization. An author, A wife, A mother of 3 kids, and has dedicated her life to God and humanity. In her spare time she loves to travel and enjoy spending quality time with her family.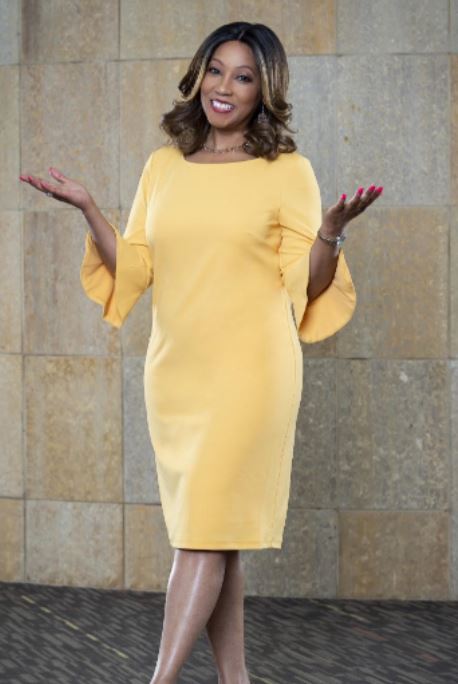 Jackets for Jobs & Ms Goal Digger, LLC
How To Be A Stiletto In A Room Full of Flats
Alison Vaughn is an International Speaker and an award winning author who focuses on professionalism, leadership and workforce development. She is the founder of Jackets for Jobs' an award winning organization that has been honored as one of the Best & Brightest companies to work for®
. In 2021 she was named Entrepreneur of the Year by the Michigan Association of Female Entrepreneurs and crowned Miss Fashion Global of Michigan. She has graced the cover of several women' magazines and has been recognized as a "Dreamer into Doer" by Martha Stewart, which honors women who turn their dreams into reality.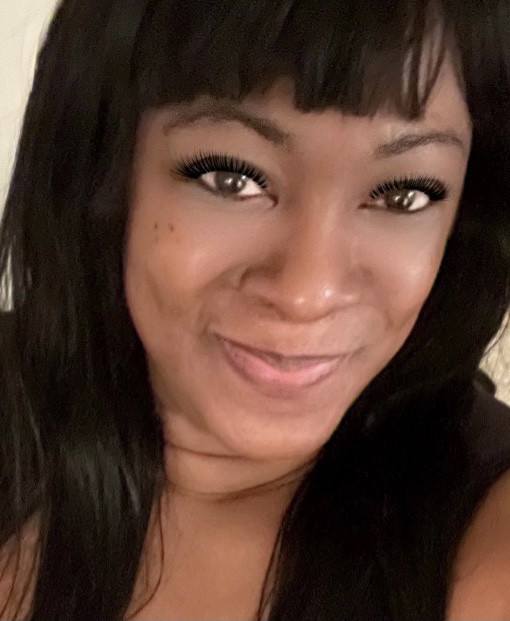 Global Business Development Firm
Our ability as business women to utilize our gifts and talents to make a differnce in the world. My company's core values of People, Purpose, Planet and Profits has help launch businesses and organization across the globe.
Dr. Sherri Henderson is a global business executive. She is an international trailblazer, with over 25 years of professional experience. Dr. Henderson is an academic scholar and has completed educational programs at Michigan State University, Ashland Theological Seminary, Yale University and the Harvard University Business Institute.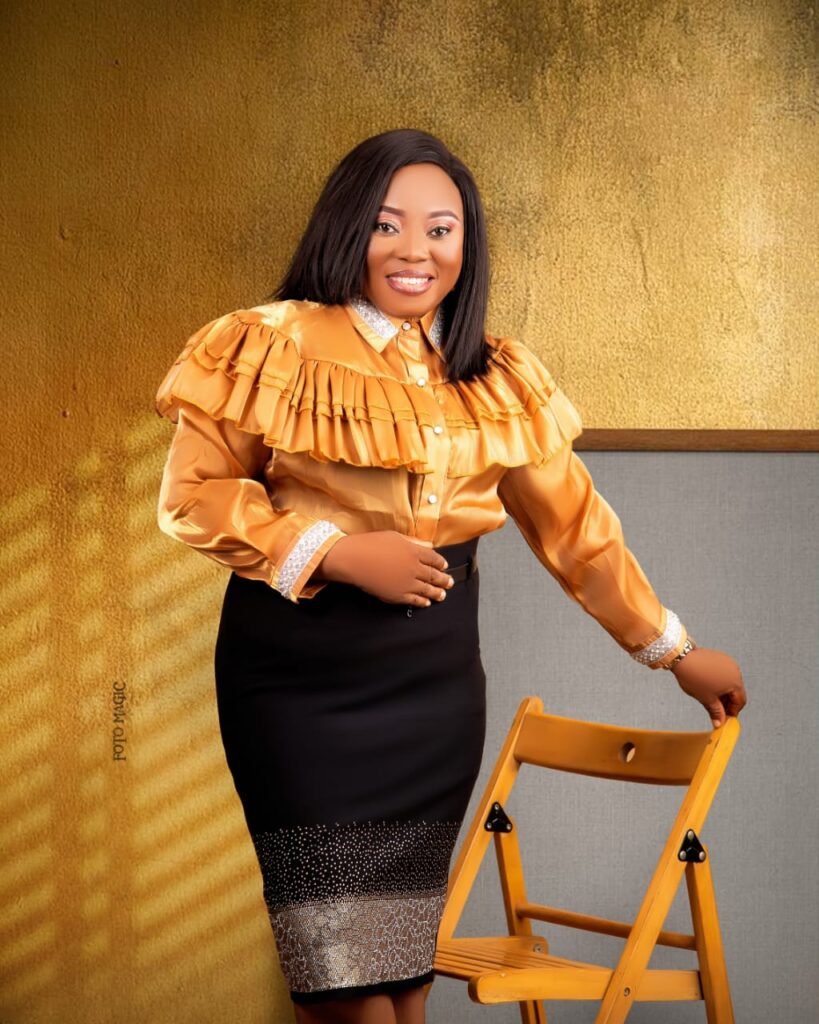 Christian widows and widowers empowered initiative Nigeria . CWWE Nigeria
The power of Resilience as a tool for overcoming life challenge in widowhood
The power of Resilience and self development as tools to overcoming life challenge in widowhood


Founder and executive director of the highly esteemed Christian Widows and Widowers Empowered Initiative. A non-profit organization operating in Nigeria that has brought healing and empowerment to no less than 200,000 widows and widowers in Africa in the last five years. She is a Co-author of a book A widow's Resilience. Beatrice is Certified in Leadership capacity from shatter the limits masterclass U.S.A. Certified counselor, and she is a Pastor of a RCCG parish in Nigeria. She has a Bsc Ed in Mathematics from Lagos state University Ojo Lagos Nigeria.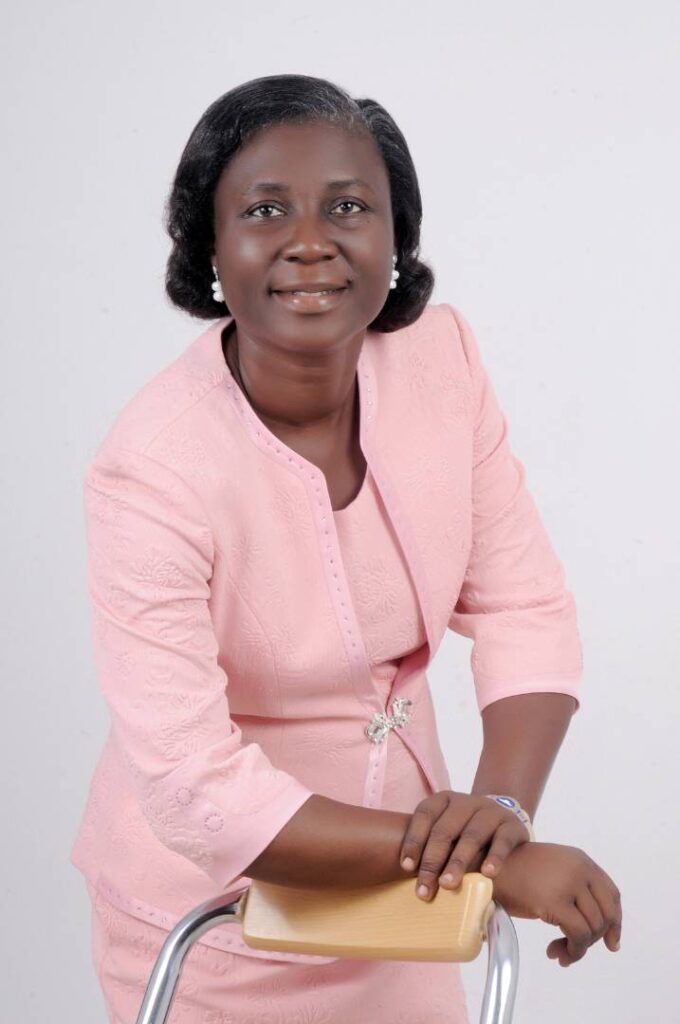 Substance Abuse Prevention Through Entrepreneuship Leadership and Learnings
Drug Addiction and different kind of substance abuse has become a normal in our time . The damage it brings into our lives, homes, societies and nations is a global pandemic. Cost of rehabilitation is enormous and there is no guarantee of a lasting solution for drug victims and dependents. This is the very reason we talk and work assiduously on substance abuse prevention at early age and bring to the table articulated alternatives to the younger generation in and out of school for a productive, responsible and drug free life.
Temitope Emovon is a seasoned philantropist, a Lawyer by training and a Notary Public. She has a masters degree in Law from the University of Lagos.. She is also a certified member of The Institute of Chartered Secretary and Administrators, London & Nigeria and the Imstitute of Chartered Arbitrators of Nigeria. She is an alumnus of the prestigious Pan Atlantic University (Enterprise Development Centre) and an accredited Training Consultant.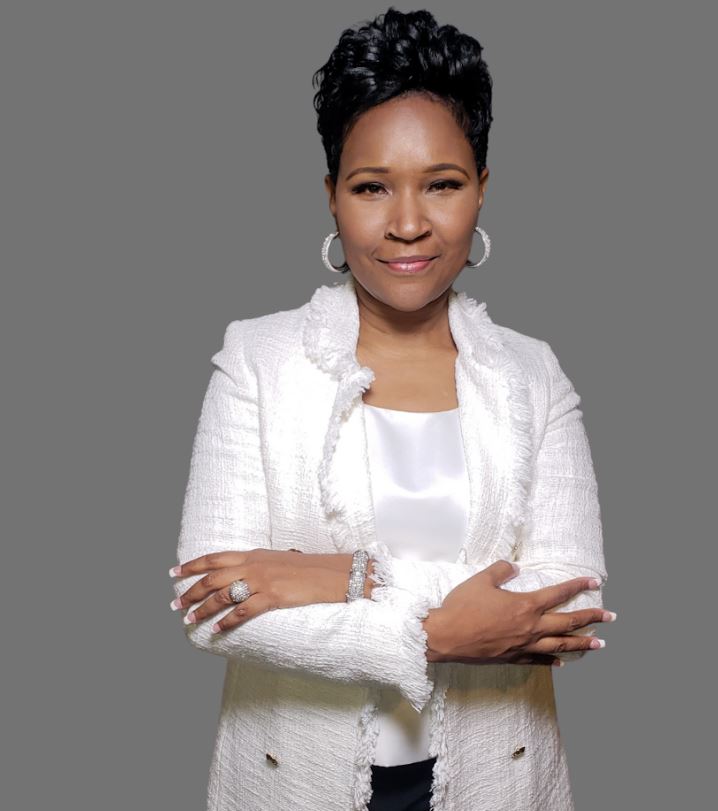 Tonya McNeal-Weary, MBA, AMC
Global Entrepreneur | International Business Consultant
Leveraging Global Networks to Grow Your Business.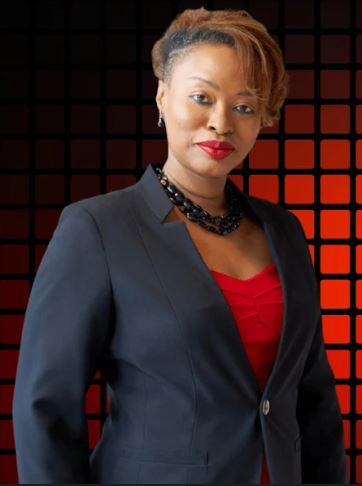 Dr. Virginia (DocV) LeBlanc
Founder | CEO Defining Paths
Think Without A Box: Building Success From Scratch
Most of us walk through life trying to find balance and managing our reality, instead of owning our greatness and defining our path. The box keeps us distracted: in it, outside of it, or hovering about it. Until we tune into our own channel and learn to love the skin we're in, we cannot break free from the chains that bind us in thinking and being. "Think Without A Box: Building Success From Scratch" is all about being your own boss in mind-body-soul and business and living inspired from the inside out.
Dr. Virginia (DocV) LeBlanc is a highly sought multi-disciplinary expert and thought leader delivering value across industries world-wide, sharing key ingredients to successfully pivot through transition gaps earning her the nickname "THE Pivot Maestro."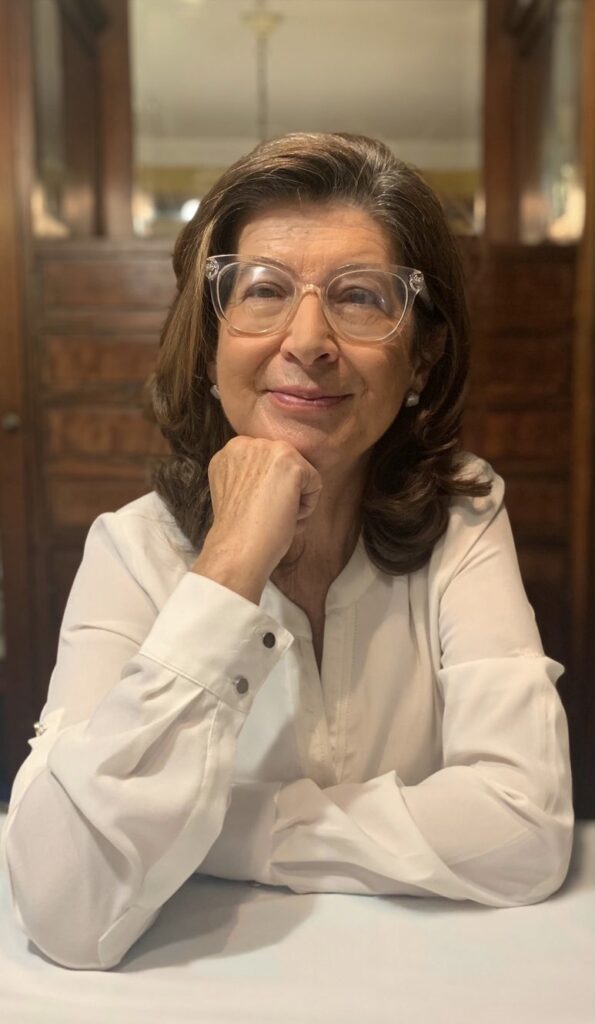 Altos Ejecutivos CPI International Colombia
Believe on miracles, I depend on them
Short stories about situations that had help me to continue going ahead despite obstacles, uncertainity, weakness. The most recent being invited to participate in this event the 24th of August
I was born in Bogota Colombia in 1959, where I have lived almost all my life. I was graduated as Psychologist at the Universidad de los Andes in Colombia in 1983. Attended Rice University for a Leadership program, I have attended several coaching certifications in prestigious academies in London, USA, Latam .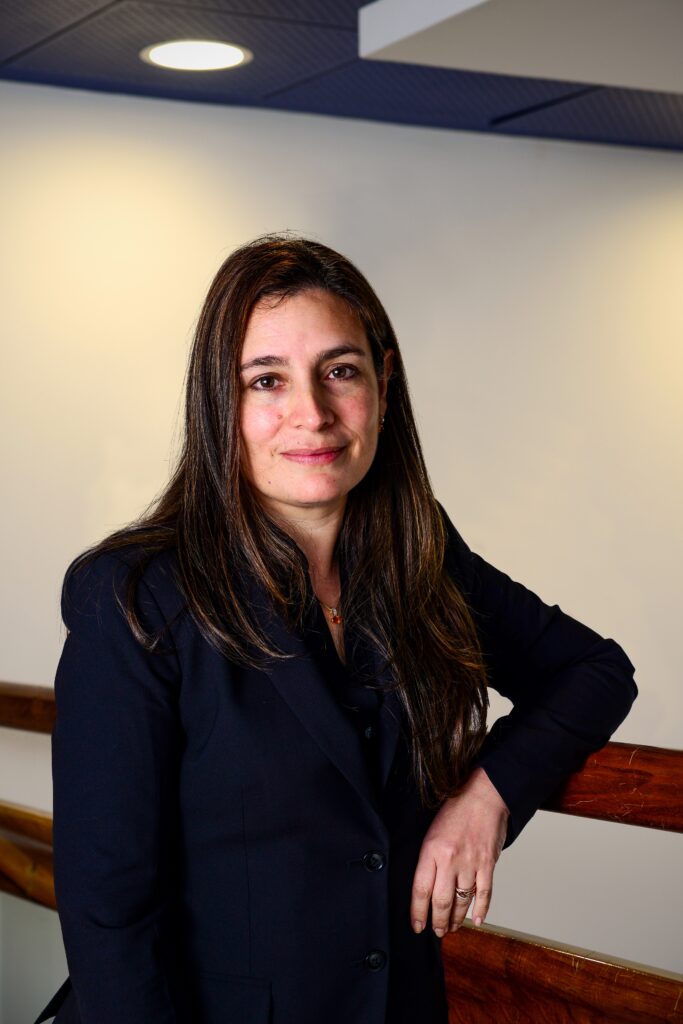 VP of People, Culture & Services
My presentation tells the story about how I have reached success in business by bringing my entire soul to every context I have operated in throughout my leadership journey. It conveys how being me has enabled me to add value to the business by influencing and impacting the development of others around me.


Maria Alejandra Castaño is the VP of People, Culture & Services for SierraCol Energy, a full-cycle oil & gas exploration and production company with headquarters in Bogota, Colombia. Alejandra has more than 20 years of experience leading various Talent Management areas and working in multi-cultural environments in America, Africa, and the Middle East and within the Oil & Gas, High-Tech, and Consumer Goods Sectors.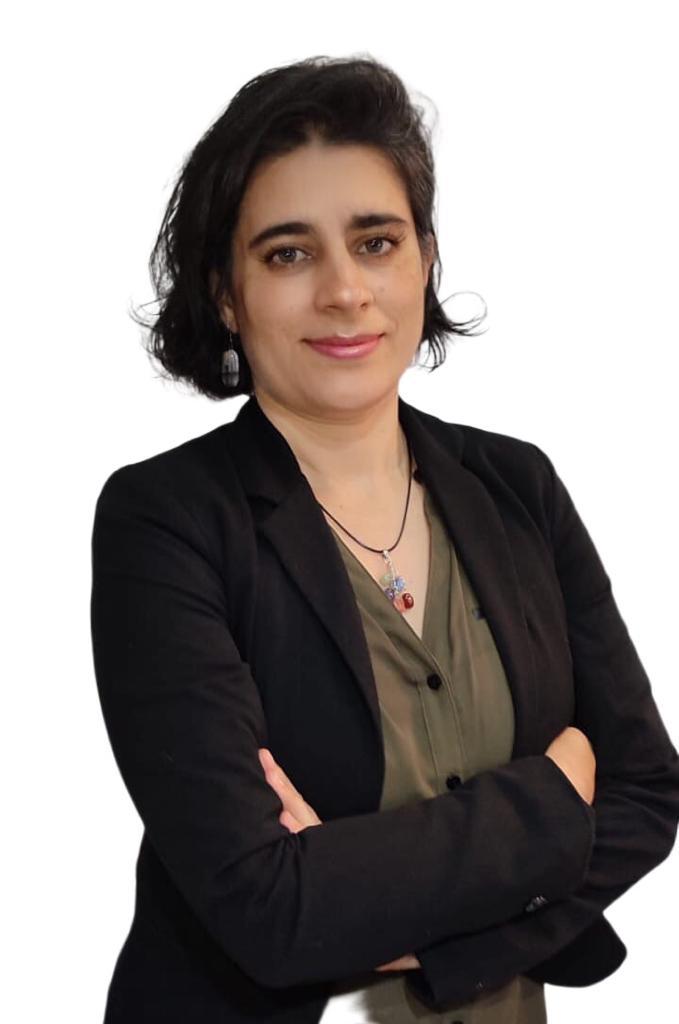 How Dreams Become Reality
In my presentation I will share how a dream which was born in one of the rooms at the University has become a reality. Something that was just ideas has become a company called Naranja Verde S.A.S. The company is well known among the dehydrated products sector in Colombia, and it aims to integrate the entire value, from the production cycle to processing, ending with the commercialization of innovative and healthy products with lots of applications.
Maria Paola Castano is the owner and the General & Operations Manager of Alimentos Naraja Verde S.A.S. She has more than 20 years of experience in the production, quality control, and innovation fields within the Food Industry. She is passionate about healthy products and is convinced that healthy food is the best medicine for your body.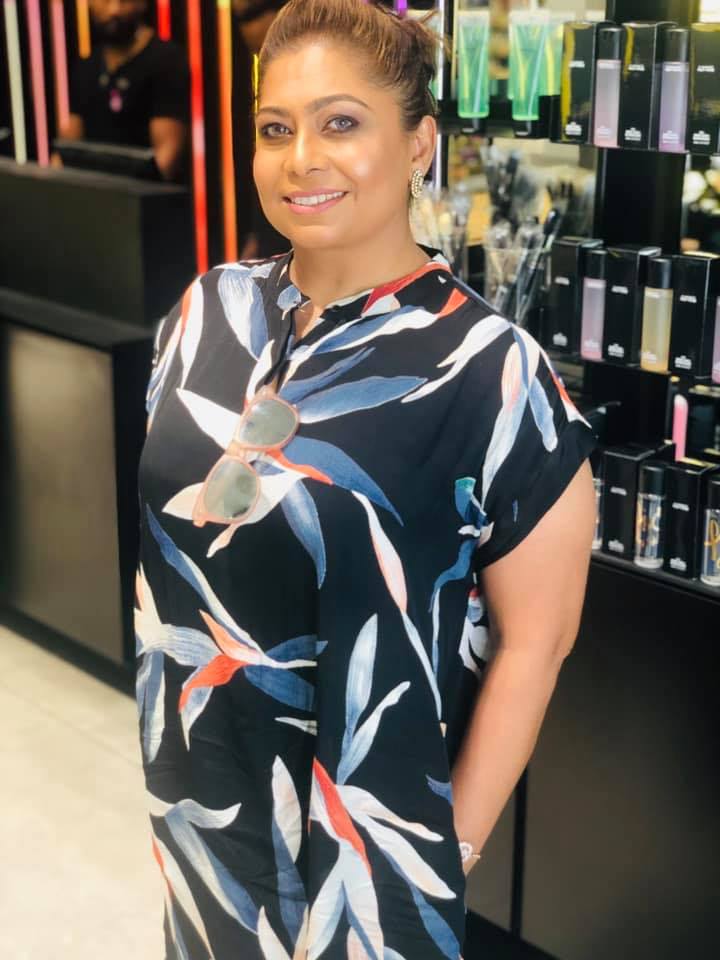 Legacy Employee Benefits & Azzuri Capital Coaching
Financial Matters – Navigating through Change & Fear
I am a Director at Legacy EB and Founder of Azzuri Capital Coaching, I am passionate about Financial Literacy and I work collaboratively with my clients to facilitate their objectives in growing their wealth to leave a legacy for tomorrow. Being client centric by coaching and creating focus is my priority. I have strategized with individuals and cooperates over the last 28 yrs on building solid financial plans in making sure they attain financial freedom. I work very closely with women empowerment and gender based violence projects by collaborating on different platforms and initiatives that assist women to find financial independence. I am executive board member of the BeSelfless Foundation, I work with different communities in uplifting women and children to be more financially literate. Financial Coaching is Future Oriented thus guiding individuals to focus on their growth in terms of personal finance and longevity.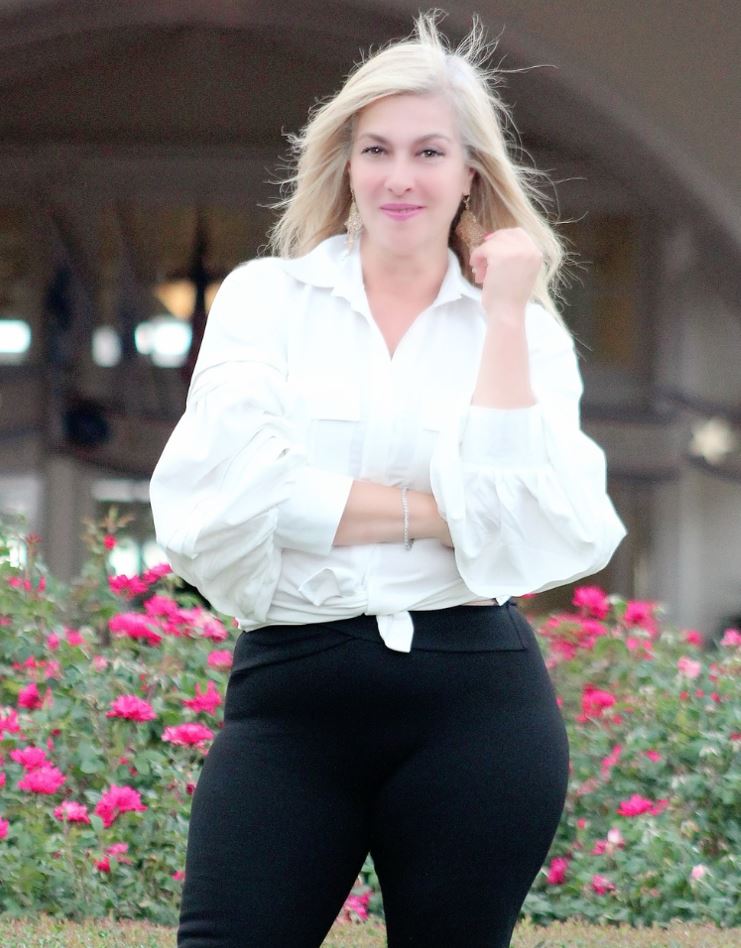 Woman in leadership and entrepreneurs that struggle with personal brokenness that are stuck but nobody knows. They still put on their makeup, workload and nice dress on as they find a way to heal voids that they have been having for years. It is time to recalibrate, reposicion for massive success! Give it a GO! Are you ready?
Monica is an ordained Pastor of the United States co-founder and pastor for La Viva City in Orlando Florida. They call them the church without walls they service in the parks, lakes, beaches, springs as they have increased their viewing through Facebook over any percentage they had ever seen in their ministry. She Has been working with the community in discipleship, restoration and purpose for over 20 years. She shares this great task with her husband Pastor Osmany (Many) Ramos who is the founder La Viva City including LOVE4 missions ministry called to work with the most needed in Hispanic countries where she loves working with her team. She holds a leadership diploma from Belhaven University, she graduated her acting career ETA in Colombia South America. Currently she has a podcast Monica GO! in the mayor platforms (Apple Podcast, Spotify, Google Podcast amongst other platforms) ninety plus countries listen while she "goes back to basics" with stories that encourages people around the world in English and Spanish.